Developer Charles Jefferson adds long-empty Samter's to regional portfolio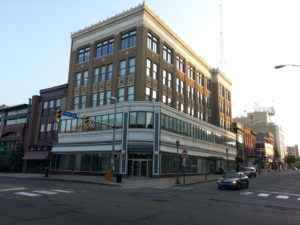 A developer who already has strong ties in the region bought the historic Samter's building three days after Christmas.
Charles Jefferson, whose investment groups own Montage Mountain Resorts, the Connell Building on North Washington Avenue and the Leonard Theater on Adams Avenue, purchased the 43,712-square-foot building for the asking price of $500,000 through his company, Scranton-Samter LP, according to the deed made public Wednesday.
Public records obtained by The Times-Tribune show Mr. Jefferson founded Scranton-Samter on Dec. 5.
Reached by telephone Wednesday, Mr. Jefferson declined to comment.
The purchase of the building, at Penn and Lackawanna avenues, continues a trend of swelling investor confidence in the heart of Scranton.
"I'm excited by the fact that Charlie and his investors continue to see the value in investing in downtown Scranton and in Lackawanna County in general," said Bob Durkin, president of the Greater Scranton Chamber of Commerce.
Homegrown and outside investors alike "are putting everything on the line. They are really being entrepreneurial," he said. "This is not an easy lift for them. This is not like these people are just coming along and picking up value. There's long-term costs to their investments."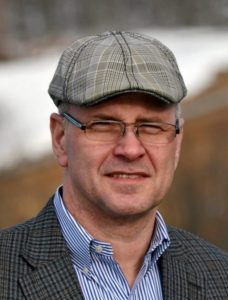 Most recently, Mr. Jefferson initiated a $9 million plan to relocate the Scranton Counseling Center on Adams Avenue's 300 block to a new South Scranton location, a former button factory, that he would renovate. The move opens up another large downtown property for new development.
The Samter's building was up for sheriff's sale in October, after Scranton Mall Associates, a firm owned by the Boscov family, defaulted on its mortgage. Scranton Mall Associates also lost the Oppenheim building and the attached Lewis & Reilly building at Lackawanna and Wyoming avenues. No bidders offered to buy the buildings, and they fell to private sale.
Hinerfeld Commercial Real Estate, the same firm that marketed the Samter's building, still lists the 193,000-square-foot Oppenheim and Lewis & Reilly building for $2.9 million on its website.
"I think it's another fine addition to what the plan is now for the city, a lot of combined-use buildings, and keeping the same flavor of the architecture," said city council President Joe Wechsler. "With the mall, the new movie theater, that'll be a brand new corner there on Penn Avenue."
He would like to see retailers occupy the first floor and a mix of residential and business offices on the upper floors, he said.
He remembered when Samter's Department Store filled the building and sold high-end garments. People would buy their kids' Boy Scouts uniforms there, and the building had a system of pneumatic tubes, like at a bank drive-through, that store clerks used to send receipts to the billing department to finalize purchases.
"The Samter's building is another building that has a lot of memories for people," he said.
Contact the writer:
joconnell@timesshamrock.com, @jon_oc on Twitter