Experience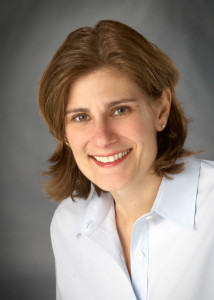 Marilee has a vast background in construction and real state management. She was born into a family business, Mar-Paul Construction, Inc. where she held many roles starting with accounting, then moving on to office management and later Assistant Project Manager. Her duties throughout the years allowed her to understand commercial construction in every facet.
Upon graduation from Dunmore High School, Marilee continued her education at Marist College in Poughkeepsie, NY being awarded an academic/athletic scholarship. Later she returned home to the University of Scranton to complete a Bachelor of Science Degree in the field of accounting while competing in NCAA women's basketball.
Marilee went on to work at the Fortune 500 Company, Standard Register Co., as a sales consultant. Her primary job responsibility was to help companies manage their critical documents to effectively run their operations and improve the way they communicate with their customers and employees.
Later Marilee formed EE Property Management, LLC. a local company that oversees and manages 20 single and multi family residential units in Lackawanna County. Using her project manager skill of scheduling sub-contractors, coordinating labor and materials, reviewed technical drawings to ensure project completion and deadline adherence, successfully renovated many of these properties and get them ready for occupancy. In addition, Marilee continually evaluates potential real estate purchases and leases, develops advertising strategies, evaluates tenant placement and manages contractors so she can expertly respond to changes in market conditions which ensures EE Property Management, LLC is performing to it's fullest potential.
Marilee's vast background comes full circle in her decision to specialize in commercial real estate. Her years as a licensed Real Estate Salesperson allowed her to pull her various experiences together. Northeast Pennsylvania is a great place to live and raise a family. When returning to the University of Scranton, she knew this is the place she wanted to invest her time and future. Marilee currently resides in Dunmore with her husband Jeff and their three children, Marisa, John and Caroline.
Professional Designations & Associations
Pennsylvania Licensed Real Estate Salesperson
Greater Scranton Board of Realtors MLS Member
Tri State Realtors Alliance
Economic Board of Scranton Tomorrow
Board of Directors for Lourdesmont Family and Youth Services
Professional Women in Construction Member
North East Pennsylvania Sports Hall of Fame
Education
B. S. in Business Administration, Accounting Major, University of Scranton
Currently pursuing her Pennsylvania Real Estate Broker's License
Course work completed toward Certified Commercial Investment Management (CCIM) designation.